How to Effortlessly Reach Your Target Audience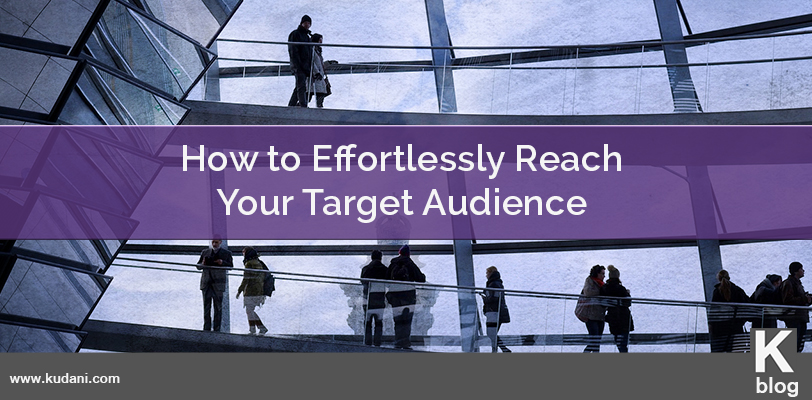 Reaching your target audience. It's an often overlooked component to any marketing campaign – whether online or offline – yet it's incredibly important. A necessity, even.
You can spend months crafting the perfect advertising campaign, social media strategy, or blog post series, but if you aren't reaching your target audience, all of your hard work will go unnoticed.
So, how do you avoid all of this wasted time and begin to effortlessly reach your target audience?
It's actually much simpler than you might be thinking. Let's take a look at the steps involved together right now.
Free Download: Grab your own copy of these helpful tips to refer to at any time. Download it now in PDF.
1. Figure Out Exactly Who Your Target Audience Is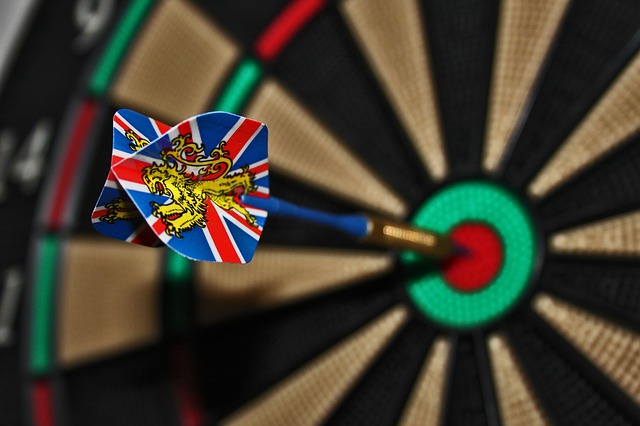 This might sound like common sense, but surprisingly, not many marketers actually know who their target audience is! How do you figure out yours?
Well, the best way to start is by picturing yourself in their shoes. Ask yourself questions like:
What are they interested in?
How old are they?
What are some of their daily struggles?
How could life be made easier for them?
What problem could your product or service solve for them?
What are their hobbies?
What are their priorities?
Where do they live?
What life stage are they in?
As you begin to answer these questions, you'll start to see a pattern forming. And the more detailed you become with the process, the better.
So for example, let's say you have an online business that sells craft supplies. Your target audience might look something like this:
Mainly women in their thirties or forties.
Women with young children looking to create crafts together.
They already love to create crafts and make things.
Crafting would be much easier (especially with children) if they could just order the materials they needed online instead of having to go to the craft store.
Your website could solve this problem for them.
And the list could go on and on. What's important is that you be as specific as possible, because this leads to the next step of the process, which is creating a unique buyer persona for your business.
2. Create A Unique Buyer Persona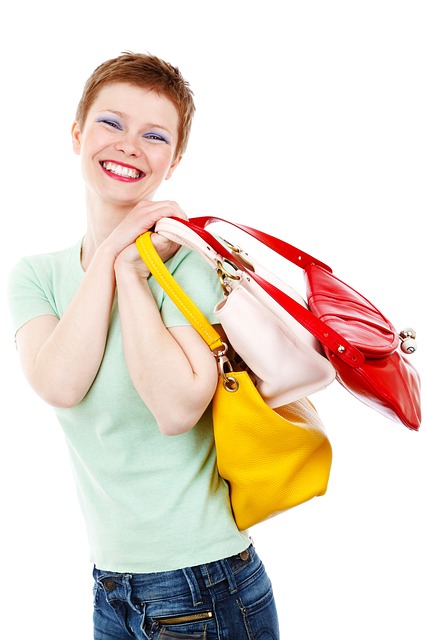 Your unique buyer persona is going to be a slightly fictional representation of your ideal customer, and it's going to be based on who you believe is your target audience, along with real market research that you've done in your field.
A buyer persona is important because this is what you will base all of your marketing efforts around going forward. So whenever you write an advertisement, social media post, blog post, etc., you're going to pretend as if you're writing to this person in particular.
Going back to the craft supplies website example, the buyer persona for that website might look something like this…
Amy – Working mother of two who loves to be creative and do DIY projects in her free time. She doesn't have a lot of free time, though, and with two kids she's kept quite busy. Since she loves DIY projects so much, she wants to pass along this passion to her kids by spending quality time doing craft projects with them. But since she's short on time, she's looking for an easy way to find projects and get the supplies without spending all day running around town looking for what she needs. She'd be willing to pay a little more to have supplies delivered to her home if it meant having more time to spend crafting with her kids.
As you can see, a craft supply website would be valuable to this individual, which is important to note. You want to find an audience who really finds your product or service useful – enough to really see the value in it. Because when it really comes down to it, this makes your job as a marketer much easier.
Creating a buyer persona can be difficult. And it may seem a little strange at first to be so specific and only talk about one customer in particular, but the more detailed you can be, the more successful your marketing efforts will be overall.
Content Marketing Institute has come up with a few mistakes business make when creating a persona, so you don't make them. Here's an example:
You describe the buyer, not the buyer's decision
The biggest mistake marketers make is to profile their buyers instead of their buyers' decisions. After all, buying is the behavior marketers want to influence, so the first priority for personas is to understand the attitudes, decision criteria, and actions that cause buyers to perceive that one option is better than another.
We often make the mistake of gathering buyer information that is either irrelevant or obvious. If your marketing team is debating whether your persona is a man or a woman, or if you are bogged down finding just the right stock image of your persona, then you're focusing on the wrong things. Unless you're a B2C marketer for products sold in retail environments, the buyer's gender, marital status, and hobbies are rarely relevant.
Too many personas include irrelevant or obvious info, says @buyerpersona.
Imagine a biographer telling us that Amelia Earhart and Ernest Shackleton belong to an "adventurer persona." Although that's true, there's nothing in this description that allows us to fully understand them, get inside the choices they make, or anticipate how they'll respond when they face a new challenge.
If your personas simply profile people, you end up with too many personas and not enough actionable information. Your content needs to influence people to change their minds, take action, and prioritize the problem you solve. To achieve this kind of influence, we need to understand what our personas think about the alternatives available to them — and what ultimately causes them to buy.
How to fix this: Even if you include other data in your buyer personas, I recommend five insights that reveal everything you need to know to influence your persona's buying decision. They are the 5 Rings of Buying InsightTM in your buyer personas:
Priority initiatives – What causes certain buyers to invest in solutions like yours, and what is different about buyers who are satisfied with the status quo?
Success factors – What operational or personal results do your buyers expect to achieve by purchasing this solution?
Perceived barriers – What concerns cause your buyers to believe that your solution or company is not their best option?
Buyer's journey – Who and what impacts your buyers as they evaluate their options and make a selection?
Decision criteria – Which aspects of competing products, services, solutions, or companies do your buyers perceive as most critical, and what do your buyers expect for each?
via The 3 Biggest Mistakes Marketers Make With Buyer Personas (2016 edition)
Once you have your own personal buyer persona, everything will be much easier going forward. You'll write, promote and market with that individual in mind, and if you've properly done your research, you're going to reach your intended target audience, easily.
3. Discover Where Your Target Audience Hangs Out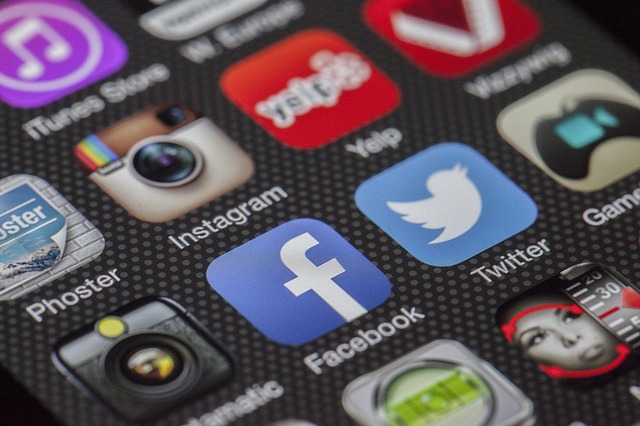 The next step – after figuring out who your audience is and developing a buyer persona – is to discover where these people hang out regularly.
The Internet is a big place with lots of opportunities to promote and market products and services, so it's best to, again, be as specific as possible.
Someone who is interested in crafting might be hanging out frequently on Pinterest, so, in that case, it would be wise to post lots of targeted content on Pinterest as opposed to Twitter or Facebook.
The key is to look for where your target audience is hanging out online, and then build a solid presence there through regular posts, content, ads, and engagement with fans and followers.
4. Pay Attention to Your Content and Brand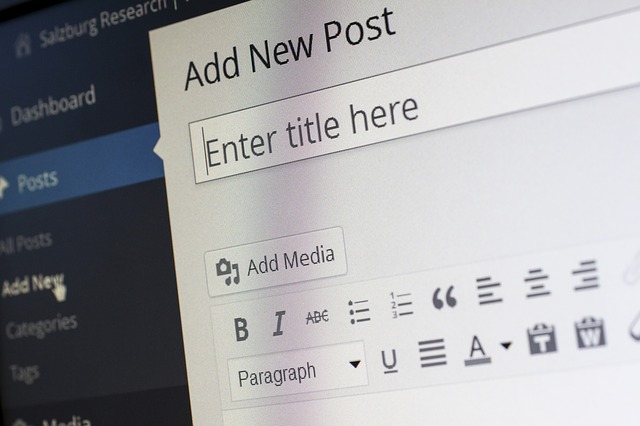 Once you've figured out who your target audience is and where they tend to hang out, you can move into other methods for reaching those people, including:
Finding Brand Advocates to Promote Your Company – People are much more likely to buy from someone they know and trust, so you need to find those trustworthy individuals within your industry and get them on board with your product or service. That way, they can become brand advocates for you and promote your company to your target audience. And since they're already trusted and respected within the industry, you'll start to see results a whole lot sooner than if you tried to promote on your own.
Leveraging Social Media Effectively – It's not enough just to be on the social media platforms where your target audience is hanging out. You need to actually make an effort to engage with your audience as well. This means answering questions, responding to comments, providing helpful information, and above all always maintaining a professional attitude.
Using a Blog to Share Information – A blog can be an excellent way to reach your target audience, especially if you're regularly posting content that they are interested in reading. Again, this really boils down to first understanding who your target audience is. Once you've done that, you'll have a much better idea of the types of content that they will find interesting and you can create topic ideas from there.
Using Testimonials as Social Proof – People love reading reviews and testimonials before trying something new. If you have any testimonials, be sure to include those on your website, blog, and social media platforms. This is a great way to provide that valuable social proof that people are looking for when making a big purchase decision. They want to know that others have experienced success with the product or service, so make it easier for them by providing reviews and testimonials up front.
Partnering with Similar Brands – This might come a little later in the process, but connecting with other like-minded brands is a great way to reach your target audience in a whole new way. By partnering with other brands you could share audiences and, therefore, each of you will gain new exposure to people who are likely interested in what you have to offer but haven't had the opportunity to connect with you. It's a great way to build community and connection in a way that is mutually beneficial to all those involved.
5. Measure, Refine, and Repeat
Reaching your target audience becomes easier as you begin to develop a sense for who they actually are, but it can definitely take a little time to get right. That is why it's important to always be measuring your results, refining your process and repeating as necessary until you get your desired results.
Jumping back to our craft supplies site example, you might think that your ideal target audience is moms in their thirties who want to do crafts with their kids, but don't have the time to go out and buy supplies. You also might be missing a whole demographic entirely. Maybe teens would be interested in a service like this if they're either babysitting children or simply want to do the crafts themselves. Or maybe your target demographic is actually older women or men who like to do crafts with their grandchildren.
Just because you feel as though you've found your target audience doesn't mean that you've finished with the process. Keep tweaking things, targeting new people and new platforms and trying different methods of advertising and marketing until you get it just right. It might take a little bit of time, but in the end, it will all be worth it when you're able to reach your target audience easily and effortlessly every time!

Next Step:
Download

this article in a PDF (it was created with Designrr)