Content Sharing: 5 Helpful Hints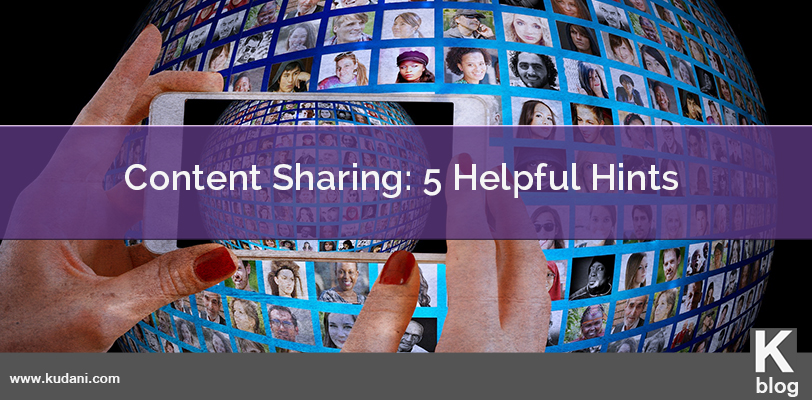 "Content is king…but distribution is queen and she wears the pants."
Coined by Jonathan Perelman of Buzzfeed, this statement – although comical – couldn't be any truer. We've all heard the phrase "content is king" – but content without proper sharing and distribution channels set up will get you nowhere.
In other words, you can create the best, most helpful blog post the world has ever seen, but if you can't get that blog post in front of the right audience, no one is ever going to read it.
You need to share your content if you want people to read it!
But how?
Free Download: Grab your own copy of these tips to refer to at any time. Download it now in PDF.
The 3 Types of Content Distribution
Before we get into the how, let's take a quick look at the different types of content distribution – paid, owned and earned.
Paid Distribution – When you pay to distribute your content, whether that be through a Facebook ad, PPC ad, or any other type of paid exposure.
Owned Distribution – Any platform that you personally own and distribute/share content from, like your blog, social media platforms, email list, etc.
Earned Distribution – When others promote and share your content. For example, social media shares, guest posts, reviews, etc.
So when it comes to content sharing, you have quite a few options. But the most important takeaway here is to not rely too heavily on just one channel for distribution – you need to be actively pursuing and utilizing all three types of distribution to get your content out there and in front of the largest audience possible.
However, the most important type of distribution is going to be your "owned" channels. Unlike paid and earned, you have complete and total control over your owned channels, meaning that you can publish whatever you want, whenever you want.
Think of these channels – your blog and social media platforms – as your home base. You can publish just about anything from these places and share it with your own personal audience. Just remember that you'll need to take advantage of the other types of distribution as well if you want to make a larger impact.
So, with all that being said, let's take a look at how to best share your content with your personal audience and beyond.
Understand Your Audience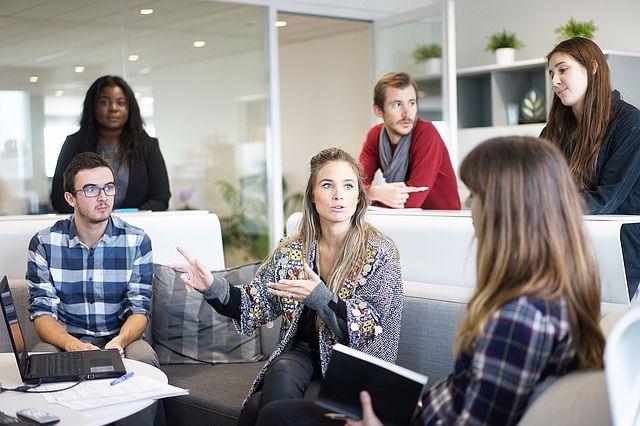 Understanding your audience is quite possibly one of the most important steps you can take in not just content distribution, but also content creation. Before you can share content, you need to first write the content, and in order for that content to be popular amongst your audience online, it needs to be relevant, informational and interesting – for your audience members.
You can write and share content all day long, but if your target audience isn't interested in what you have to say, that content you worked so hard on is going to fall on deaf ears.
Work smarter, not harder – make an effort to understand your audience before you even begin the content creation process. Learn about their strengths and weaknesses, their interests, and the things they'd like to learn more about. Come up with a list of topics that would work and then write in a way that they will understand. Be available for questions and comments, and always be willing to accept feedback.
Once you understand who your audience is, you'll not only be able to create better content, but that content will also be more successful when you go to share it during the distribution process.
It's an all-around win-win situation.
Repurpose Your Content
Speaking of working smarter instead of harder, let's talk about repurposing content for a minute. If you've ever created a piece of content – whether that be a blog, lengthy social media post, infographic, e-book, etc. – then you know how long the content creation process can take.
You spend a great deal of precious time and resources creating the perfect piece of content…it just seems silly to only use that content once.
Which is where content repurposing comes into play.
Content repurposing is essentially just taking a piece(s) of content that you've already created, editing it slightly, and turning it into an entirely new piece of content.
So, for example, you could turn…
A series of related blog posts into an e-book.
A blog post that's full of important statistics into an interesting infographic.
A slide share presentation into a webinar.
A webinar into an online course.
And the list could go on and on. The point here is that all of your hard work doesn't have to end with just one published piece of content. With repurposing, you can use that content again and again in different formats, which is not only a great use of your time and resources but also an excellent way to get your content in front of a brand new audience.
Take Full Advantage of Email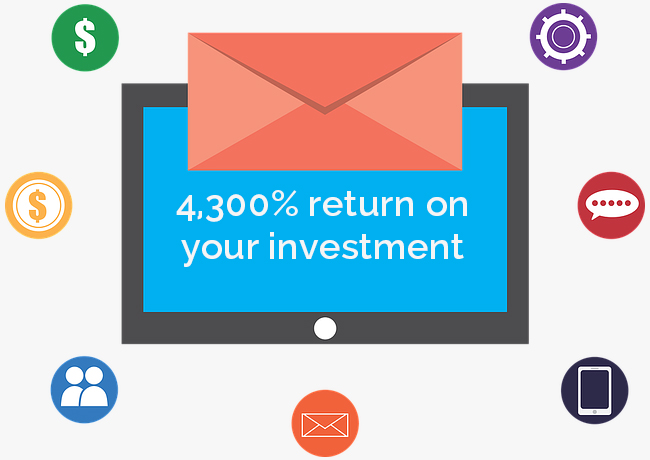 If you've been in online businesses for any amount of time, then you likely already know the importance of creating an email list and implementing email marketing into your all-around marketing strategy. It does boast a 4,300% return on your investment, according to Outbound Engine.
But did you know that you can use your email list for more than just marketing?
That's right – it's also a great way to share your content with people who might not check your blog or social media platforms on a regular basis.
There are several ways in which you can do this, and it all really depends on your schedule and your audience. Some marketers prefer to send out an email to their subscribers each time they publish a new blog post, while others might wait and send only one or two emails a month with a round-up of blog posts all at once. Either way works, as either will get your content in front of your email list – the important thing is to be consistent so that your email audience knows what to expect.
You've already got an email list going – you might as well use it to help promote your content!
Switch Up Your Content
While we're on the topic of trying new methods for distribution, let's briefly touch on the importance of switching up your content.
Writing blog post after blog post might be relatively easy, but eventually, your audience is going to get bored, and you'll definitely be missing out on potential readers by not changing your format now and then.
Instead of always posting the same thing, try creating different forms of content. For example, you could create…
Fun Images and Informational Graphics
Interesting Infographics
Entertaining Videos
Informative Slide Share Presentations
And visuals are incredibly important, regardless of the type of content you create because we are all visual people by nature. In fact, HubSpot has found that our brains can process images 60,000x faster than text – so any time that you can include images in your content, the better.
Plus, when it comes to social media, visual content is 40x more likely to be shared than any other type of content – so be sure to incorporate visuals into your social media posts regularly.
Looking for more on how to create content that can be easily shared? Look no further than Entrepreneur:
1. Only publish content that's worth sharing.
I know you've heard this before, but please don't ignore it. If you aren't creating useful, interesting content, great promotion isn't going to help much. In fact, it might do more harm than good.
How so?
If you do enough promotion, people will take a look at your content. Once they engage with it and find it to be less than great, you'll have made a bad impression on them. And they'll remember the experience. If you continue to promote weak content, you'll be training your audience to ignore you.
So even if it takes longer to publish your content – even if you have to publish less often — please, make it good.
2. Use images.
When we're talking about sharing content, we're usually talking about social media, and social media loves images. Case in point: Facebook posts with images get 2.3 times more engagement than posts without images.
So don't fight this. Give your content at least one image that's designed to look good for social media.
That's just the beginning.
Level two for marketers is to convert part of their content into an image that works as standalone content. For example, if you have educational content, put together an image of the basic steps to follow, then bundle those steps into one image, like the ecommerce site Magnolia Market has done.
via 6 Steps to Content That Is Easily Shared
Use Social Media Wisely
Last but not least, we have social media – arguably one of the largest and most effective ways to share content online. Now, you shouldn't rely on social media as your only method of distribution, but you should definitely use it to your advantage.
A few things to keep in mind when sharing content on social media…
Find the best posting times for your audience. Posting content at different times of the day and/or week can lead to more shares. For example, one of the best times to post on Facebook is between the hours of 1-4 p.m. on Thursdays and Fridays, but for Twitter, one of the best times to post is 5-6 p.m. on Wednesdays. This can also vary a bit depending on your audience, so just be sure to pay attention to what's working best for you.
Post your content on various social media platforms. Don't just rely on Facebook to share content, for example. Instead, post your content to Facebook, Twitter, Instagram and even Pinterest if it works for your business. You never know where a certain piece of content might perform best.
Always remember to post repeat content because sometimes it takes more than one post for your content to reach all of your audience members. Tweets and posts only stay at the top of your audience's newsfeed for so long – so in order to maximize your exposure, plan to share the same content multiple times. You'll reach more people this way.
Social media can be a great tool for content sharing – just remember to use it wisely and in conjunction with other distribution methods.
Know Your Audience, Grow Your Audience
One last thing to keep in mind – remember to set goals when it comes to content sharing. Know your audience, and have an idea in mind of why you want your content to be shared.
Do you want more website visits?
Product reviews?
User engagement?
Whatever your goal happens to be, always write it down and measure your results so you can see what's working and what's not. Then, adjust your strategy accordingly.
Content sharing isn't rocket science and it doesn't have to be difficult. By utilizing different methods of distribution, you can really get your content in front of a larger, more diverse audience, which can only mean good things for you and your brand!
Next Step:
Download
this article in a PDF (it was created with Designrr)