The Who, What, When, Where and Why Behind Content Curation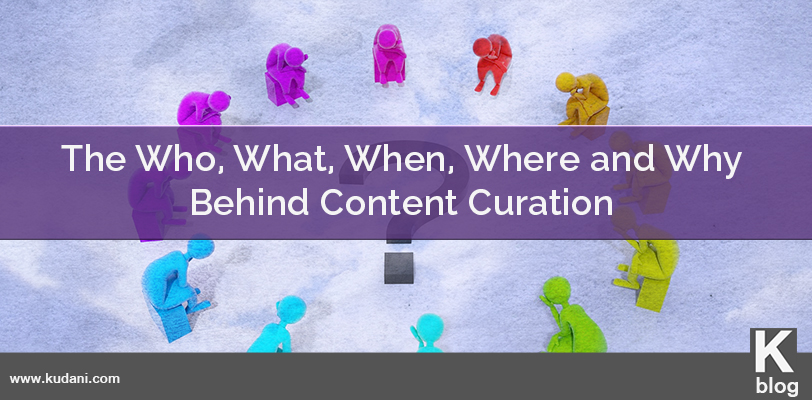 Writing content for your website or blog can be a time-consuming process – and it's something that you have to keep doing if you want to reap the full benefits of content marketing.
There has to be a way to make the process easier, right?
Right – which leads us to content curation.
Not only does this little secret weapon save you precious writing time, but it can also save you money in the long run, as you're able to spend your time in better, more productive ways.
So what exactly is content curation and why is it so great? Let's walk you through the who, what, when, where and why behind content curation.
Free Download: Not sure what content curation is or how it can benefit you? Grab your copy of 'The Who, What, When, Where and Why Behind Content Curation' in PDF.
What is Content Curation?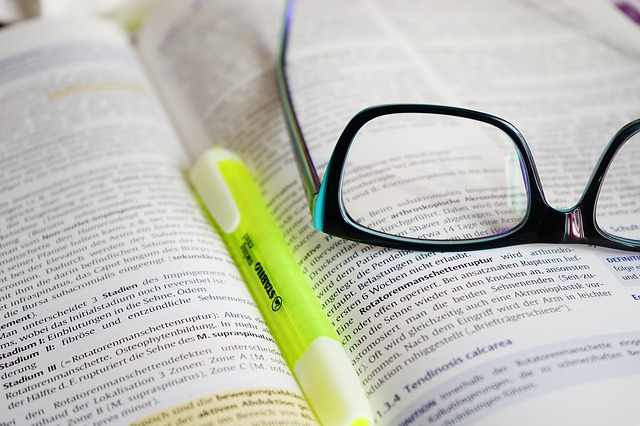 Simply put, content curation is the process of finding content that's already been written by outside sources, putting your own unique spin on it, and then sharing it with your audience via your blog, social media platforms, email marketing campaigns, etc.

Now, to be clear, content curation is NOT plagiarism. You never want to directly copy someone's content without giving the proper attribution. That's why it's incredibly important to emphasize the fact that you'll need to put your own unique spin on the content.
But it's really not as complicated as it might seem – you've probably actually seen a lot of curated content floating around the web. For example, curated content might be:
A "Top Ten" Post – A post centered around a particular topic which utilizes and links out to content from other people. And example could be "Top 10 Recipes for Fall" with links to each of the recipes from your post.
Commentary – Maybe you have an opinion about a certain topic or article and want to add your thoughts or commentary to it. This could be considered curated content because you're adding something to it.
A "Round Up" Post – Similar to a Top Ten List, a Round up Post could just be a collection of various articles, research, etc. from around the web that's related somehow to your unique industry.
It doesn't so much matter what the curated content is – the point here is that you're saving time by using content that's already been written instead of having to write it all yourself.
Plus, there are a lot of companies already doing content curation effectively, making this a proven model for overall content curation. In fact, a recent report tells us that only 5% of marketers surveyed reported NOT using some form of content curation to produce regular content for their websites.
Who Benefits from Content Curation?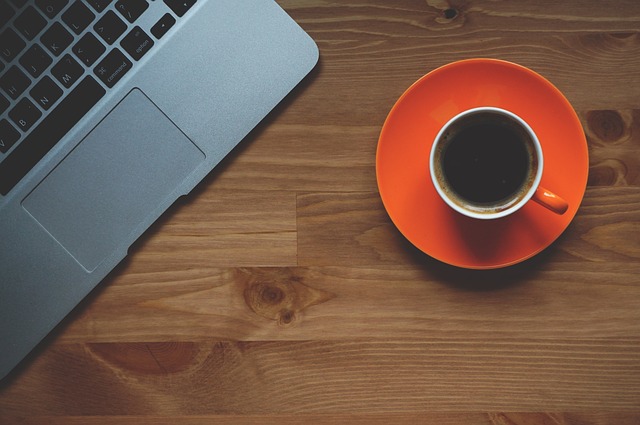 There are three main players who benefit from content curation – you as the writer/blogger, the blog that you're curating content from, and last but not least, your readers.
Content curation benefits you and your blog because it saves you valuable time and money in the content writing process by allowing you to spend more time doing the things that will bring in more business.
It's also a great and friendly way to connect with others in your industry and begin a business relationship with them. By sharing other peoples' content and linking back to them via your blog or through social media, you're helping to increase their traffic as well as your own.
Which leads us to the next entity who benefits from content curation – the blog you're curating from. Not only will you be able to begin forming a working business relationship with them through sharing their content, but you'll also direct your audience to their website. And who knows — they may just gain a new reader or customer through the process.
Finally, your readers and audience members also benefit from content curation. Why? Because by providing them with unique and interesting content, you're helping them to learn more about your industry.
Reading the same old content over and over again can start to get boring, but content curation helps to prevent this by providing your readers with new and interesting content on a regular basis.
When is Content Curation a Good Idea?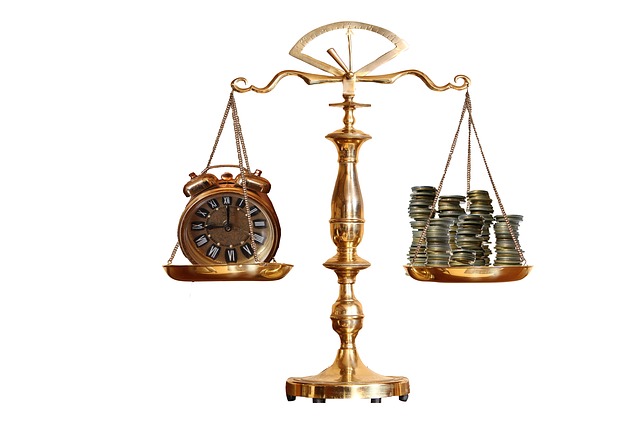 Content curation is both highly effective and beneficial, yet it's also important to not let yourself go overboard.

You still need to be writing some of your own content for your website – the trick is to find just the right mixture of curated content vs. original content.
Some marketers recommend following the 80/20 rule, meaning that 80% of the content you post is curated and only 20% comes from your brand. This might work for some industries, but it may totally be content curation overload for others. The best way to really find a content creation rhythm is to gauge both your audience's reaction, along with the amount of content you are physically able to produce.
Are audience members loving the curated content and sharing it on social media? Win! Keep up with the curation process with your own content sprinkled in. Are they not having it? Try mixing in more original content and cutting back on the curated bit. It's all about balance.
Additionally, pay attention to your personal writing schedule. How much time do you have to write and publish content that's interesting, insightful and helpful to your readers? If you're short on time, it's better to curate as opposed to trying to write an article that just doesn't have much meat to it.
In fact, we're going to curate some content right now! Here are a few tips to make sure you're curating content in the most effective way possible.
Content Curation Best Practices
Here are some great tips from Paul Chaney:
Pick the right topic. The first step before you start is to choose the right topic. If you don't, your curation efforts will never get off the ground. It should draw in the right audience, not be subject to lots of competition (from either direct competitors or publishers), and be a topic where there is plenty of content to pull from.
Add your own perspective. Adding one's own perspective is the heart of what separates curation from mere aggregation.
Adhere to ethical standards and practices. Content curation is still in its infancy, so the line of demarcation between right and wrong has not been clearly drawn. However, the same could be said of email marketing 15 years ago, and SEO 10 years ago. Now, both have clear guidelines and it's likely that curation will similarly evolve.In the meantime, think in terms of the fair use doctrine and properly attribute content to its source.
Create a content hub. Essentially, it serves as a hub where all the content, whether created or curated, can live.
via Content Curation Benefits and Best Practices
So, there really isn't one answer to this question – it just depends on your schedule, your audience and what's working best for your brand!
Where Are Some Places to Curate Content?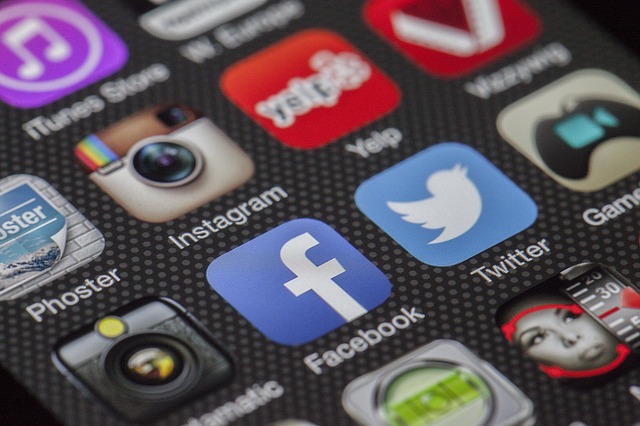 There are a TON of great places to curate content from. Obviously, you're going to want to look for content that is specific to your own industry, but generally speaking, these are some great places to consider for curating content:
There are plenty of other places to curate amazing content from, but these three should get you started. Just remember to always be looking for content that your own audience would be interested in reading – because really, you're writing for them.
Why is Content Curation So Awesome?

If you still need some convincing to give content curation a try, take a look at this list of reasons why content curation is so awesome:
It Establishes You as a Thought Leader – By sharing curated content regularly, you begin to set yourself up as the "go-to" person in your industry, or the main source of information. The longer you keep it up, the more you'll gain the trust and respect of not only your audience, but of other big players in your industry as well.
It Helps You Reach a Wider Audience – You might be directing your audience away from your site towards the sites where the content you curated originated from, but in the same way you're also going to be reaching a wider audience. How? Well, not only will your audience members appreciate the fact that you're sharing valuable content and continue to come back regularly, but the sites you curated from will most likely start to curate from you in the future to return the favor.
It Boosts Your Social Media Performance – In order to make an impact on social media, you really have to be consistent with your posting schedule. And by consistent, we also mean frequent. Posting frequently can be out of the question for some. But if you curate some of the content you post on social, you're able to save time and post larger amounts of quality content for your audience to read and enjoy. This will, in turn, help to boost your social media performance as more people are able to see the content you post regularly.
It Frees Up Your Valuable Resources – It's worth saying again: content curation can save you both time and money. Because if you're not spending all your time creating content for your blog, you're able to spend more time doing things that will ultimately bring your business more money. It's really a win-win situation whichever way you look at it.
Overall, content curation is definitely something worth trying. If you've never curated content before, why not give it a try and see how you like it? Our guess is that once you start, you won't be able to stop!
Next Step: Download this article in a PDF (it was created with Designrr)