How To Write A Traffic Generating Blog Post That Donald Trump Would Be Proud Of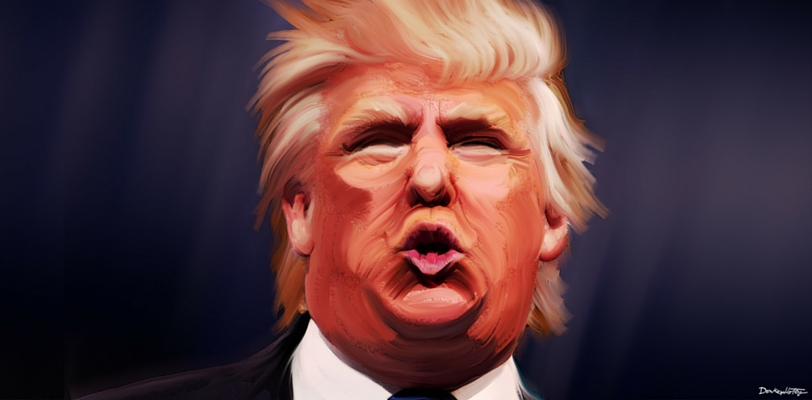 Drive More Traffic To Your Website By Avoiding These Mistakes
[divider_line]
Starting a blog is fairly easy. Essentially, anyone can do it.
But where it gets tricky is with traffic. Very few are actually hitting the numbers that they are striving for.
So what is good traffic?
Amy Andrews says that, "There are bloggers for whom 500 pageviews a month is fantastic. And there are bloggers for whom 500,000 monthly pageviews would be mediocre. The age of a blog, niche, popularity and purpose are all things that would determine what is good and what is not-so-good." She continues to stress the importance of not measuring your site up against someone else's, but rather against your own site.
How are you doing this month versus last month? What about this month compared to the same last year? Are your visitors converting? If so, at what rate? And are you making money (if that is your ultimate goal)?
Once you can answer these questions you will be able to determine whether your growth is linear, climbing, declining, and so on.
Follow along as I share some strategies and mistakes to avoid in order to start generating more traffic to your website.
Common Mistakes to Avoid
First let's take a look at some common mistakes and simple ways to avoid them.
Mistake #1 – Trying To Write When You Are Tired
There is something magical about the proper amount of sleep when it comes to writing. Others may even favour a cup of coffee for a little jolt of energy to get the mind alert and focused. And let's not forget the importance of the time of day and environment. If you tend to write better in the mornings, in a quiet place, then do that. Don't force yourself into a new routine just because of a deadline, rather build in your daily writing tasks according to what best fits you. Using an editorial calendar, like the one in Kudani, is a great way to keep yourself organized.
Fact – Caffeine will increase your speed and focus NOT your skill.
Mistake #2 – Limited Copywriting Skills

If you are not sure what copywriting is or have not had time to invest in this skill then I highly recommend that you do so. It is invariably one of the most important skills you will need working online. Here are some great recommendations for you. Read Dan Kennedy's book "The Ultimate Sales Letter", follow John Carlton (subscribe to his podcast, and buy his stuff). There are other resources but that is a solid start. And make sure to learn direct response copywriting, read all Gary Halbert's old letters,
Pay attention to your headlines. Any well-known copywriter will tell you to spend the majority of your time on the Headline / Title. The difference between success and failure can often be tied to the title of your blog post, your book or your Facebook ad. As you learn more about copywriting it is a great idea to collect a "swipe file" for reference and ideas.  I have many books, direct mail pieces and printed articles that I use for reference all the time. Whenever I get stuck, I spend a bit of time going through what I have and almost instantly find the right solution.
Mistake #3 – Poor or No Research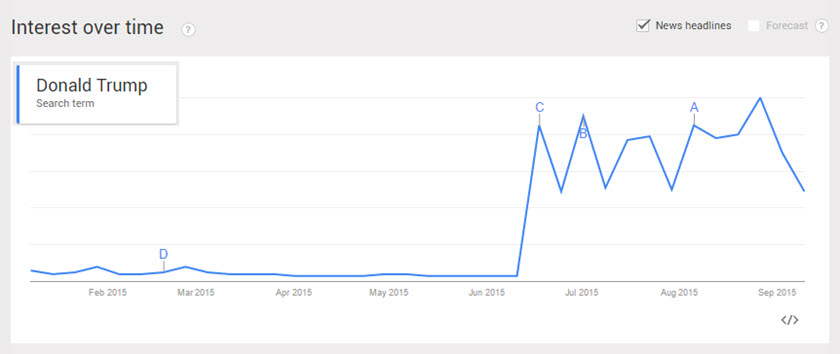 If you want to have a shot at getting traffic, you have to do some research. Try to determine popular topics, keywords and related keyword phrases (long tail) . Use tools like semrush.com and Google trends. Research topics and find what's hot. When people want to know about "X Topic" what do they type into the search bar?
I usually start with Google trends, then review Amazon books (by title or category) and move on to recent news from aggregators. Twitter can also be a great tool for searching hash tag trends and keywords. The hash tags themselves are keywords in the social media world and can be used when syndicating your content online.
Now, in an attempt to avoid making this an extensive list of "what not to do" lets cut this down to the fundamentals. The bottom line is that traffic generation and blogging are like most things. If you want to bake a cake, you get a recipe and if you want to lose weight… (you get the idea).
Your Headline / Title  = Important (very, very, very, very)
The MOST important part of any article, post or advertisement is the Headline.  Do you recall the last time you were in the grocery checkout line and found yourself reading the headlines of the gossip magazines? They have been purposely placed to get your attention. And they work.
If you are still lost or unsure just head over to The Daily Mail and browse their attention grabbing and somewhat insane headlines. Now the point here is not to get you copying what they are doing, but to simply understand the power and importance of the headline. No matter how good your content is if you can't get anyone to read it then you've lost the opportunity.
Stuck on the headline? No worries I have the fix for you with a free tool called headlinr that includes over 300 of the best. Headlinr is a Chrome browser extension that allows you to generate and test headline ideas quickly and easily. There are others out there but this one is the best because we created it for this specific purpose. For you!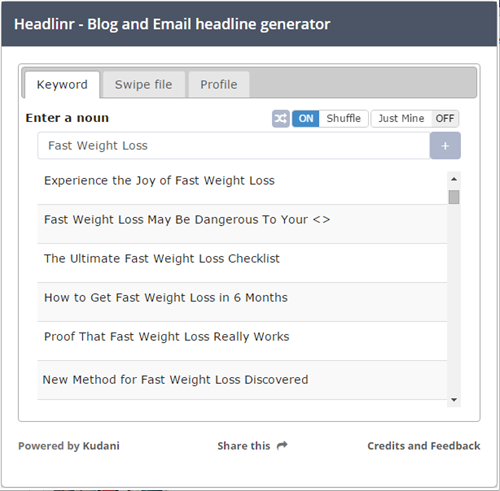 [box_frame width="200″]"Few notions are more damaging to writers than the popular belief that writing a successful story is a matter of learning to "write well." Who could argue with that? It sounds so logical, so obvious. What would the alternative be— learning to write poorly? Ironically, writing poorly can be far less damaging than you'd think. That is, if you can tell a story." – Cron, Lisa – Wired for Story[/box_frame]
Is Your Content Missing the Mark?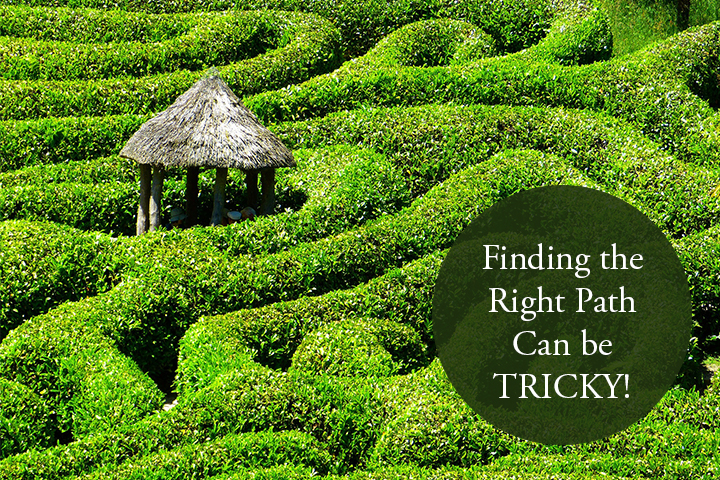 If you are getting clicks on your headlines, but your bounce rate is high you may want to examine your content. Is it interesting? Helpful? Does it solve a problem? Or entertain? When in doubt send it off to a few friends and have them give you objective feedback. And if you're still struggling you may want to think about outsourcing some of the content creation or take some courses on blog writing. It's a fantastic skill to have and one that you should keep developing.
Ride the Traffic Wave with Timely, Trending And Compelling Content
Most people when they go online they are looking for something current and often trending. People are interested in a good story that also requires very little thought or energy. It is just how we are built. Hence, the reason this post has references to Donald Trump (currently trending). Trending topics will generally get you more traffic, shares, likes and readers.
Final Review
[box_frame width="200″]A Great Headline + Timely, Trending and Compelling Content (with links to sources) = More Traffic.[/box_frame]
And …do not forget the importance of being well rested, study copywriting and be consistent with your efforts. Continue to develop your skills – remember they say practice makes perfect. Monitor your analytics and make changes until you start seeing the results you want.
P.S. – Get headlinr for better headlines and titles, it's free.
Trump Image By – Donkey Hotey